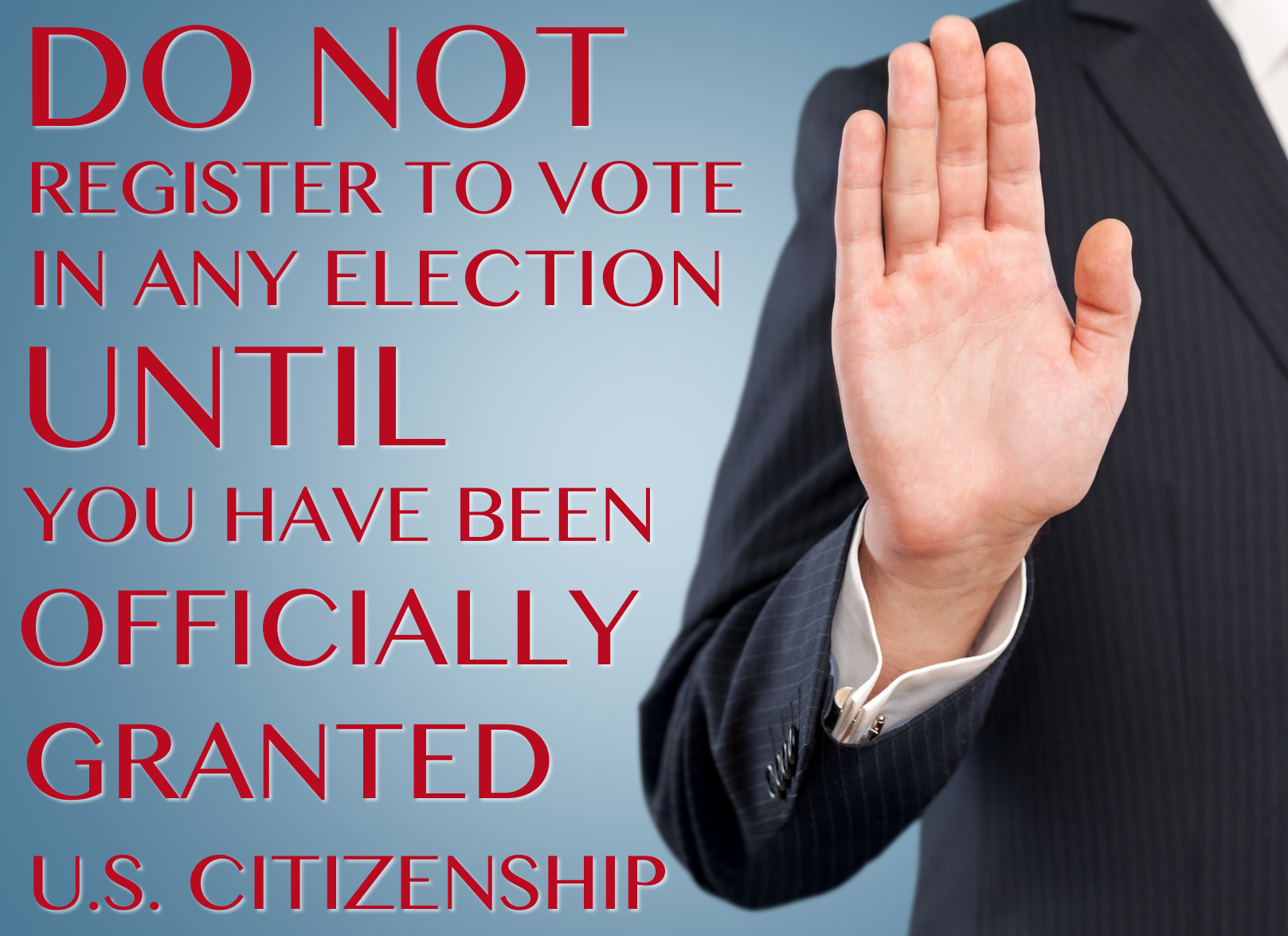 Going into this election season, it is very important for our clients to understand that for a Green Card holder, (Lawful Permanent Resident) to register to vote is not only improper, but can have severe consequences in the future.
Even though there are States that have instituted policies that do not require evidence of US Citizenship when registering to vote, the voter registration documents do ask whether the person registering is a US Citizen.  Many have simply checked the box and gone ahead and registered, knowing that even if the State Law requires showing government issued identification, their driver license will suffice.
While we do not offer legal advice, the publicly searchable "9 FAM" (Foreign Affairs Manual) is quite clear regarding the potential consequences of falsely claiming US Citizenship.  There is no more serious a misrepresentation, based on the consequences, dealt with in 9 FAM.  The potential consequence of registering to vote or for any other federal or state benefit afforded only to US Citizens includes Deportation and a LIFETIME BAN from entering the USA.
If any reader who is not a US Citizen, has registered to vote in any official State of Federal election, we advise them to seek competent legal advice as soon as possible, to discuss minimizing or eliminating the risk of any future deportation and ban.
The law is, what the law is.  Regardless of whether this particular or any other immigrant related law is being consistently enforced today, that can change at any time.
False claims to US Citizenship are taken very seriously by Customs and Border Patrol Officers.  Some years ago, I was traveling with my step daughter, when we encountered a border check station on Interstate 10 in West Texas.  My step daughter was quite proud of passing her citizenship test just the day before, and proudly answered yes, when a CBP Officer asked if she was a US Citizen.  I quickly corrected her, so the officer would hear me, saying, "You WILL BE a US Citizen after your swearing in ceremony, but you're aren't a citizen yet."  Fortunately, the officer was understanding and we were soon on our way without incident.
Many have registered to vote, somewhat "innocently" because of the misrepresentations or ignorance of well meaning officers at the DMV (Driver License Offices) or even a campaign worker.
* * DO NOT REGISTER TO VOTE IN ANY ELECTION UNTIL YOU HAVE BEEN OFFICIALLY GRANTED US CITIZENSHIP * *