Legal Adjustment of Status to Permanent Resident Help
U.S. Adjustment of Status Services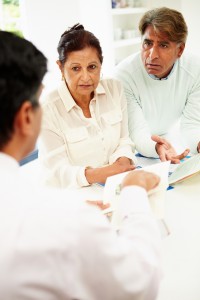 As an experienced CR1 Spousal Visa immigration consultant, I'm here to help.
Get a Free Adjustment of Status Consultation
eMail or Call Now!
Applying for a U.S. Adjustment of Status to Permanent Resident Visa, as an alternative to the Marriage Visa
If the foreign fiancé, fiancée or spouse is already in the USA legally, has access to the visa waiver program (ESTA), Canadian Visitor Privilege, or holds a valid visa allowing them to enter the USA as a visitor, it is often possible to avoid a long separation by utilizing a version of the adjustment of status process, similar to the process used after entry using the K1 or K2 visa processes for fiancé, fiancée. The process is sometimes called "resident visa for spouse", or "resident visa for children"
For help understanding the application process better please eMail or Call Us Now!
Understanding the process of Adjusting of Status Through Marriage (or other Immediate Relative of US Citizen)
For a foreign spouse already in the USA, the US Citizen files a petition for alien relative, concurrently with the application(s) of the foreign spouse and step children, if any, to adjust status to Lawful Permanent Resident or Conditional Lawful Permanent Resident based on their (or their parent's) marriage to a US Citizen. The entire process takes place inside the USA, over a period of three to six months, while the couple or family remain together.
In addition to the petition and resident application we always apply for separate Work Authorization and Advance Parole, which are free of government filing fees when filed as part of the above described "Concurrent Filing" for resident status.
A foreign spouse and/or step child who is granted resident status prior to the second anniversary of the marriage to the US Citizen, is granted "Conditional Lawful Permanent Resident Status", and will need to petition for "Removal of Conditions" about 21 months after receiving their Conditional Status.
Need help? Simply call – eMail or Call Now!
Who Qualifies for Adjustment Status?
Individuals who qualify for an adjustment of status to permanent resident are immediate relatives of US Citizens including spouses (husband or wife of U.S. citizens), children of U.S. citizens and parents of U.S. citizens as outlined below.
Spouse (including a fiancé or fiancée who marries the US Citizen while in the USA legally) Sometimes called "resident visa for spouse"
Spouse (including a fiance or fiancee who marries the US Citizen while in the USA legally)
Step Children of a US Citizen (Sometimes called "resident visa for child")
Children who qualify for permanent resident visa by way of an adjustment of status are step children who were under age 18 at the time of the marriage and are now under age 21.
Parents of a US Citizen
Parents of a US Citizen who are legally present in the USA as visitors, can Adjust Status to Permanent Resident, utilizing the same process outlined above for the spouse of a US Citizen.
Do you have questions? If so, please eMail or Call Now!
What are the Costs/Fees for a U.S. Adjustment of Status to Permanent Resident?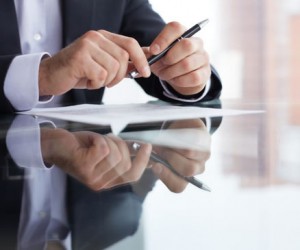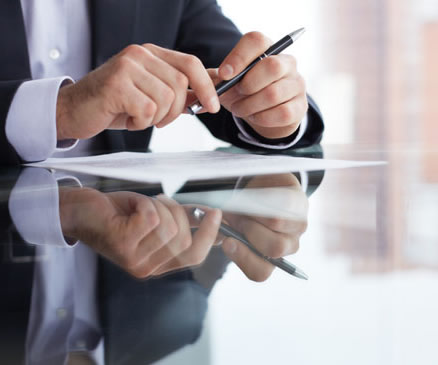 Government filing fees total $1,490 for an adult or $1,055 for a child under age 14 when filing concurrently with the parent. Each applicant will also incur $300 to $500 in charges for an immigrant medical exam and any vaccinations required, that have not already been administered.
Unlike some services that take a "one size fits all" approach to family based visa help, Platinum Immigration Services' Consulting Fees are quoted based on the needs of each case as determined during the initial consultation and assessment process. Although they do tend to vary based on the foreign national's country of citizenship and/or residency and specific circumstances, they seldom exceed the total government filing fees for the applicable visa category.
Cases involving children immigrating with parents enjoy reduced per-person consulting fees as well as some government fee reductions. Clients are responsible for direct payment of all government fees at the various times they are required. For example, Removal of Conditions fees are paid almost three years after initial filing fees, when applicable.
What Is The Processing Time or Timeline for a U.S. Adjustment of Status to Permanent Resident? (Resident Visa for Spouse)
Adjusting status usually takes from three to six months, from the time initial forms are filed. The timing varies based on the workload of the local immigration office to which the case will be assigned.
Is Adjusting Your U.S. Permanent Resident Status Practical For You?
Adjusting status from within the USA is practical for foreign immediate relatives whose present life circumstances permit them to remain in the USA for several months, without authorization to work in the USA. Once the package is filed to begin the process, the visas or other means of legal entry to the USA can no longer be used. While nothing stops the foreign relative from leaving the USA during the adjustment of status or "Resident Visa" process, doing so before being granted "Advance Parole", which takes about three months from filing, will result in a relative stuck outside the USA, with no means to get back in except to start over with an immigrant visa process.
This process is not likely to be practical for a foreign spouse who needs to return to their career employment abroad, needs to continue international travel for their work, or is concerned about an ailing loved one back home, that might require an emergency trip outside the USA during the process
Get help from an experience Family Based immigration consultant.