TESTIMONIALS
Our clients are enthusiastic about the level of service and results they have received from Platinum Immigration Services.
Read what they have to say about us! If you have questions, please eMail or Call Us Now!
Peri and Scott – Turkey and North Carolina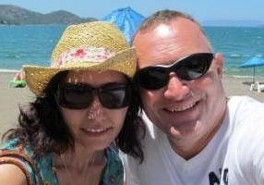 After my wife and I were married in April 2013 I began the arduous and confusing task of beginning the spousal visa process. Like almost everyone else in my shoes I started with the internet. After several hours of mind numbing, and dizzying research I came to realize two things: I did not have the time to do the research and paperwork myself, and the visa process is very unforgiving of mistakes! I did not want to make even the tiniest of mistakes for fear of starting over, going to the end of the line and delaying my wife's visa. It is at that time I found Mike and Platinum Immigration Services. I talked to Mike for about 20 minutes on our initial phone call. After our conversation I interviewed about three more visa service companies, but came back to Platinum! Mike had the know-how and "no nonsense" approach to visa's that I was looking for, and ultimately realized I needed. He walked me through the process, was always available for questions and help, and was with me from start to finish. Honestly, I could not have done this without him. You can trust Mike. He's a professional. He's 100% vested in this process. He KNOWS what he's doing.
William and Vanessa – Vietnam and Louisiana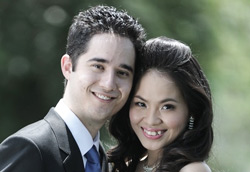 After I got married to my wonderful wife, finding a good source of information to begin our visa process was difficult. We didn't know where to start and we felt lost. I asked my father for some guidance and he was able to find Platinum Immigration Services. Our Consultant, Mike is very knowledgeable in his work and was very helpful in every step of the way. Thank you for all the hard work you did for us! This whole journey would have never come true for us, if you weren't there to help us along the way. You have made everyone happy and I would like to thank you, from all of us.
Joe and Marina – Florida and Colombia
I searched several consultant and attorney companies and the main reason I choose Platinum Immigration Services was the consultant asked me questions about my situation which made me feel very comfortable, unlike the "others" which was price first! My consultant carefully guided us through my wife's applications, procedures and responded without delay! If I had a question I had the answer the same hour or no later than in the same day. I followed Mike's advice and there was no delay, the actual Interview in Colombia took 10 minutes, and no problems as all the paper work was in order and correct. I can honestly say I was in good hands and you will make a MISTAKE if you do not use Platinum Immigration Services. Thanks Mike for a Great job!
Scott and Sirinapha – Thailand and Texas
I retained the services of Platinum Immigration Services in 2009 for an IR-1 visa for my wife. I found them to be very knowledgeable. I initially was going to bring her here on a K-3 visa. Platinum advised me against this, as we would have to file Adjustment of Status which would cost another $1,010 INS fees. Also, they informed me that she would not be able to work upon arrival in the U.S. with the K-3 visa. They guided me through the entire process all the way up to the interview. Of course I had numerous questions and concerns along the way. They always responded quickly and efficiently. I highly recommend them for either Fiancee or Marriage visas.
Alan and Wei – Guiyang, China and Davis, CA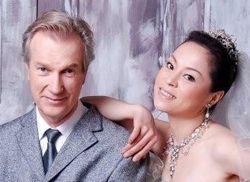 I want to thank you for all of your work and diligence in preparing the visa application and tracking the progress of our case through USCIS and the State Department. Your Chinese associate's help was invaluable in communicating with Wei what she needed to prepare herself and the documents for submittal. Everything went through on schedule without a single hitch. We were so well prepared thanks to you that my wife only had to spend about 5 minutes in the interview at the US Consulate in Guangzhou before she was approved for a visa. We now have the visa and are arranging for her to fly to San Francisco within the next two weeks. I think the money I spent with you was a great investment. Even if we somehow had impossibly completed all the documents correctly, the confidence that you instilled in addition to the documentation was well worth it. Thanks again for all that you have done!
Marianna and Sever – Romania and California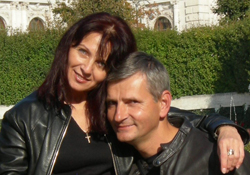 I contacted Platinum Immigration Services for a initial consultation regarding a CR1 visa for my wife. I was very satisfied with the step by step explanation of the visa application and immigration process. The Consultant, Mike, answered all my questions and concerns very clearly. I decided there and then that this will be a excellent investment my of time and money. Platinum immigration Services assisted us with the visa application and monitored very closely our case progress through USCIS and State Department. I was with my wife during the visa interview which lasted about 5 minutes. We were very well prepared. At present time Mariana, my high school sweet heart lives with me in California. I am very pleased with the high quality services you or Consultant provided and therefore I highly recommend your services to anyone interested in getting a fiance or spouse visa for a loved one. We want to thank you for all your patience, expertise and diligent work in assisting us with the visa application and case progress.
Elgin and Jingling – California and China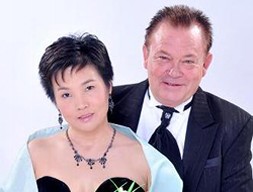 Victory at last. I don't know how we would have managed without you. After having a fiancée visa denied, we thought we might never be together. Your guidance through marriage in China and onward through a successful Spouse visa process was like a miracle. Jingling was most grateful for the phone calls and emails with your Chinese staff. We both found you to be very efficient and prompt with all actions, phone calls and emails. We recommend you without hesitation.
Herb and Shirley – Austin and Melbourne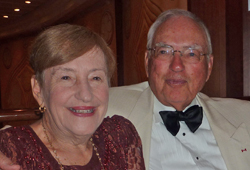 We tried to deal with forms ourselves, it wasn't going to work. Luckily we discovered Mike at Platinum Immigration Services. He guided us through the process with lots of patience and knowledge. The cost was well worth our peace of mind. To hear those words your Permanent Visa has been approved. Welcome to the United States. Made it all worthwhile. Thanks Mike, Well Done.
John & Wenna – Texas and Philippines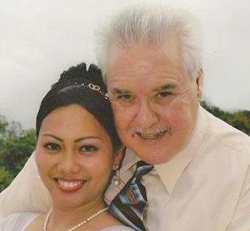 I want to thank you for guiding me through this paperwork jumble. I am very happy with your service, and wish you the best in the future. Oh, by the way, a Filipino assistant only asked Wenna a few questions, then, the interviewer looked at her packet, and asked to see the wedding photos. Said, "You are approved for your visa". That was it! So, Wenna was very happy. Thanks, John
Linda and David – Vancouver, Canada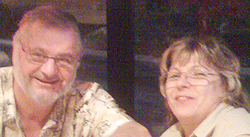 We are so pleased we came across your website. It is extremely tricky maneuvering through the Immigration process but you guided us and helped us put our application together with the right documentation and set out in a way State Department and Homeland Security could understand. You were always available to answer any questions we had and showed great patience. We recommend that anyone who wants to complete the process of immigration for a spouse or fiancé with a minimum of stress to contact Platinum.
Peiling and Robert – Nanning, China and Santa Rosa
I'm so happy my brother in-law recommended your company. I was lost in the maze of immigration information and forms and that was before we even decided to get married. Your help with all the forms before the wedding saved us a couple months of delay in filing. Mail from China is either slow or expensive and slow.
As an experienced CR1 Spousal Visa immigration consultant, I'm here to help. Feel free at any time to Contact me for a Free Marriage Visa or Fiance / Fiancee visa Consultation. or call me directly at (214) 731-6106
Contact us now, for a free initial consultation.